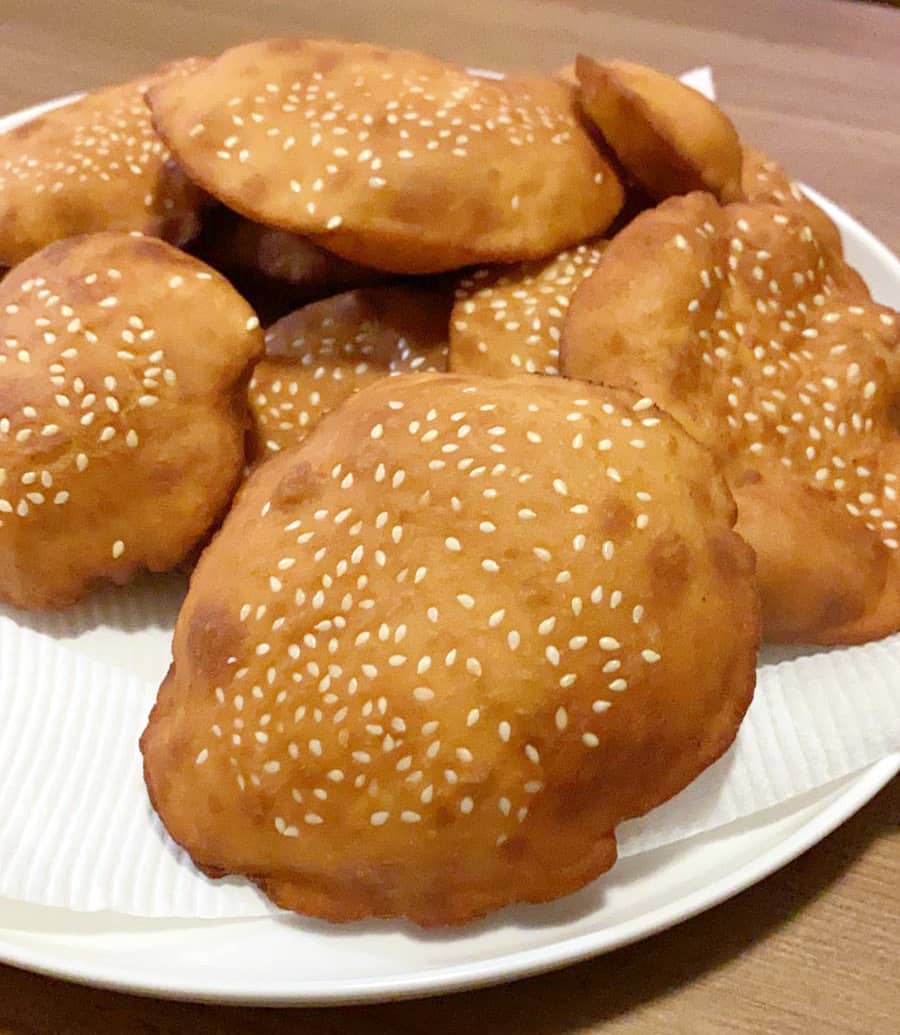 1 tsp active dry yeast
1/2 cup and 1 tsp white sugar
2 Tbsp warm water (>50C)
1 tsp baking powder
2 cups plain flour
1.5 tsp salt
100ml water
---
Step 1
Mix yeast, 1 tsp sugar, 2 Tbsp warm water in a small bowl. Let sit for 10 minutes.
---
Step 2
In the mean time, mix all other dry ingredients together in a big bowl. After 10 minutes, pour in the yeast mixture.
* Note that the yeast is supposed to be activated (with a bubbly layer floating on top). Redo the yeast if it fails to activate.
---
Step 3
Pour the water in the bowl (a little at a time). Knead into a dough until it comes off the sides of the bowl nicely. Rest dough for 2 hours. Make sure to cover the dough with a towel.
---
Step 4
Divide the dough into small pieces. Dip each piece into sesame seeds, then flatten evenly (3-5mm thick).
---
Step 5
Heat oil in a small pot. Oil has to be at least 2 inches deep.
---
Step 6
Fry the donuts 1 at a time. Gently drop the dough in the oil, when it floats, flip continuously until it's golden brown.