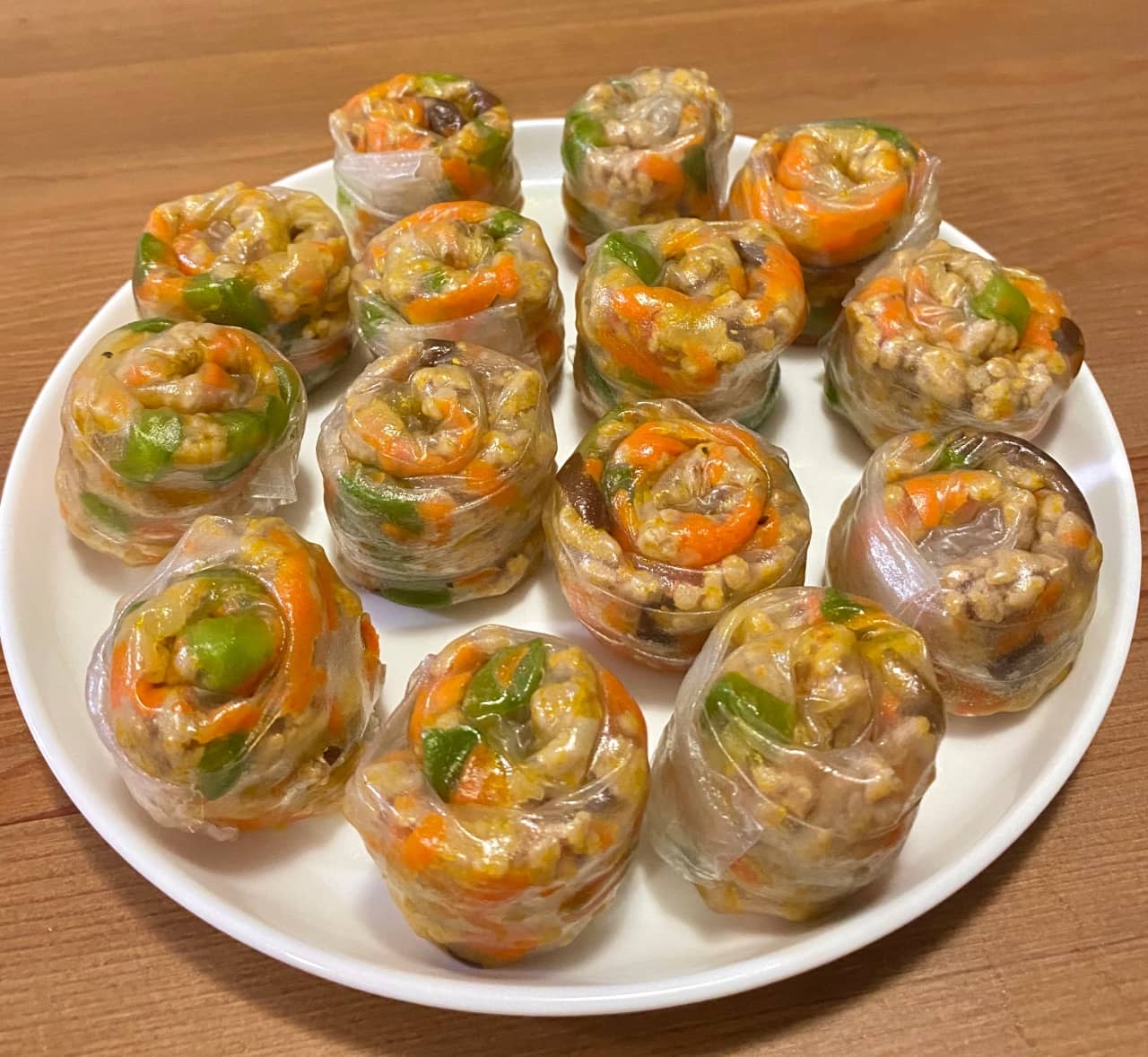 Filling:

- Some ground black pepper

- 6-7 large Shiitake mushrooms

Dipping sauce:
Rice paper (square; 22x22cm)
2 Tbsp vegetable oil
---
Step 1
Mince garlic. Dice onion (roughly 1cm). In a bowl, marinate pork mince will onion, black pepper, salt, fish sauce and garlic.
---
Step 2
Shred carrots. Dice capsicum and mushrooms (roughly 1cm). Heat up 2 Tbsp oil in a pan over high heat, add the pork. Once the pork is cooked, add carrots, capsicum and mushrooms. Cook for another 5 minutes. Stir occasionally. Let cool.
---
Step 3
Mince chilli. Heat up a small pot over medium high heat, add tamarind puree, sugar, garlic, chilli, fish sauce and chilli oil. Bring to boil then remove from heat. Let cool.
---
Step 4
Cut rice paper into halves (22x11cm). Wet the rice paper with hot water. Spread 0.5 - 1 Tbsp of the filling to form a row in the middle of the rice paper (lengthwise). Fold in 2 sides. The rice paper now should form a 22cm stripe with meat filling inside. Roll the rice paper stripe from one end to another. Repeat the process with the remaining rice paper. Ready to serve with the tamarind sauce.