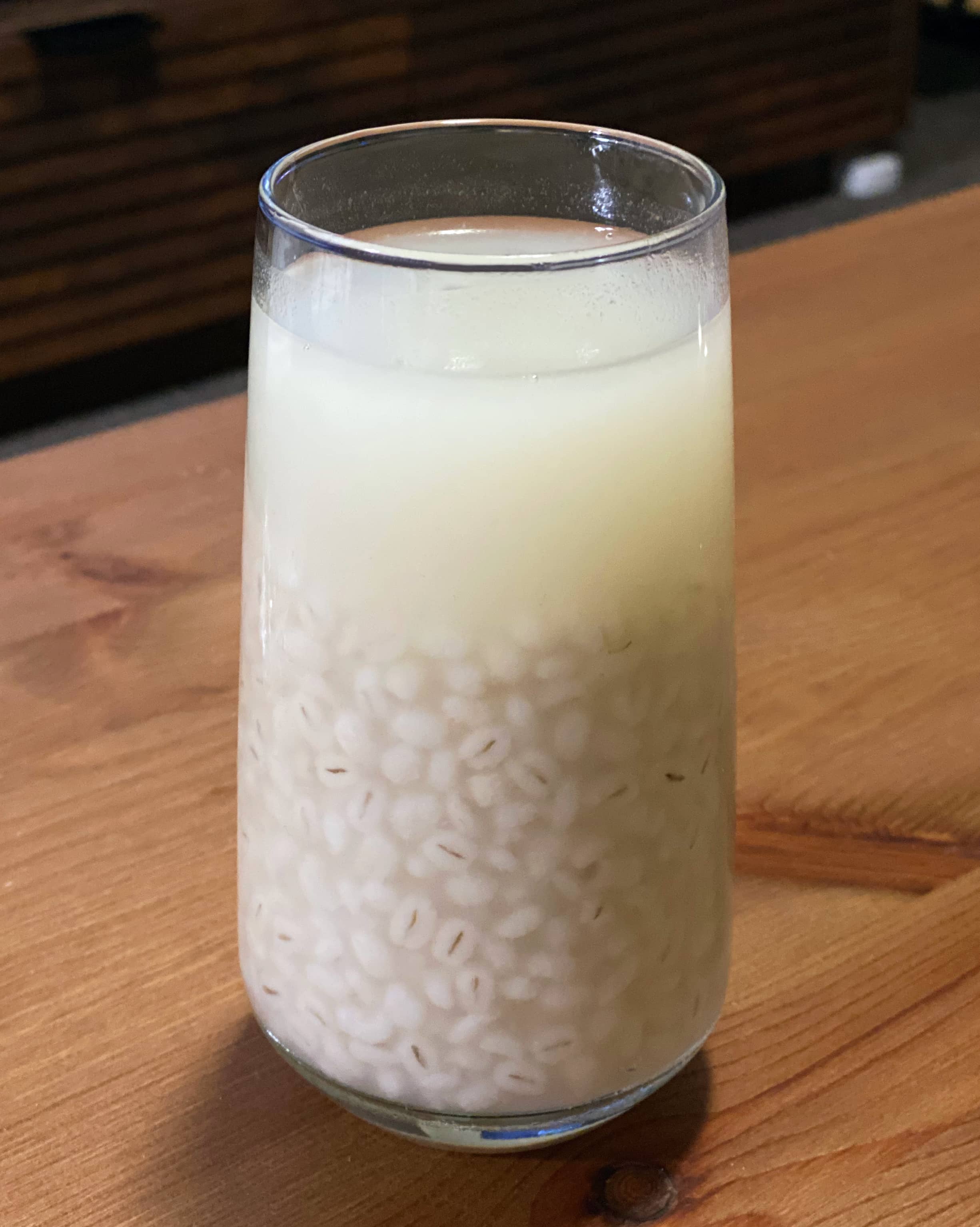 4 servings:

3/4 cup barley
5 cups of water
80g winter melon sugar
Some rock sugar (optional)
---
Step 1
In a pot, bring barley and winter melon sugar to boil.
---
Step 2
Reduce heat to medium low. Simmer for 45 minutes - 1 hour. Stir occationally. Add more water if it becomes too thick.
---
Step 3
Add rock sugar to taste (optional).
---
Step 4
Chill in refrigerator before serving.