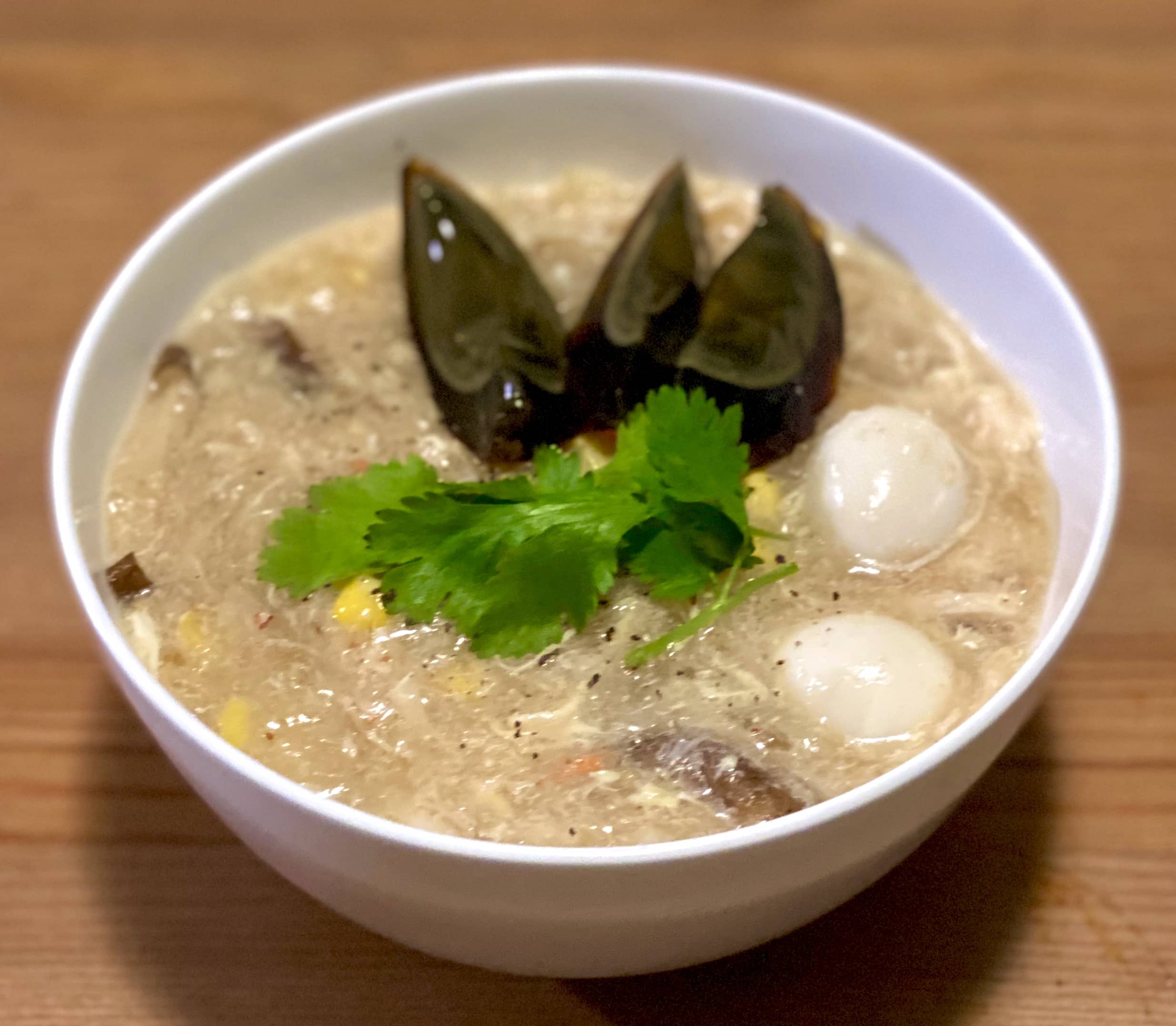 1L chicken stock
60-70g Shiitake mushrooms
60-70g snow fungus
8 quail eggs
2 eggs (or 1)
65g corn starch
300g shredded crab meat (fresh or canned)
1 cup sweet corn
1 chicken breast fillet
1/2 tsp salt
Some black pepper ground
Some coriander (for garnish)
1/2 century egg for each serving
Chinese black vinegar (optional)
---
Step 1
Boil then shred the chicken breast fillet. Boil then peel quail eggs. Thinly slice Shiitake mushrooms. Cut snow fungus into small pieces.
---
Step 2
Heat up chicken stock and 1 cup of water in a pot over medium high heat. Add chicken and Shiitake mushrooms. Cook for 10 minutes. Then add crab meat, snow fungus, corn, quail eggs and salt into the pot. Cook for another 10 minutes.
---
Step 3
Mix corn starch with 3-4 Tbsp of water until dissolved and smooth. Lower the heat to medium. Slowly pour the liquid corn starch into the pot while constantly stirring. The soup should now be thickened. Remove from heat.
---
Step 4
In a small bowl, whisk the eggs until the egg white and the yolks mixed well together. Slowly pour the eggs into the pot while constantly stirring. Ready to serve with black vinegar (on the side) and century egg on top. Garnish with some coriander and black pepper ground.