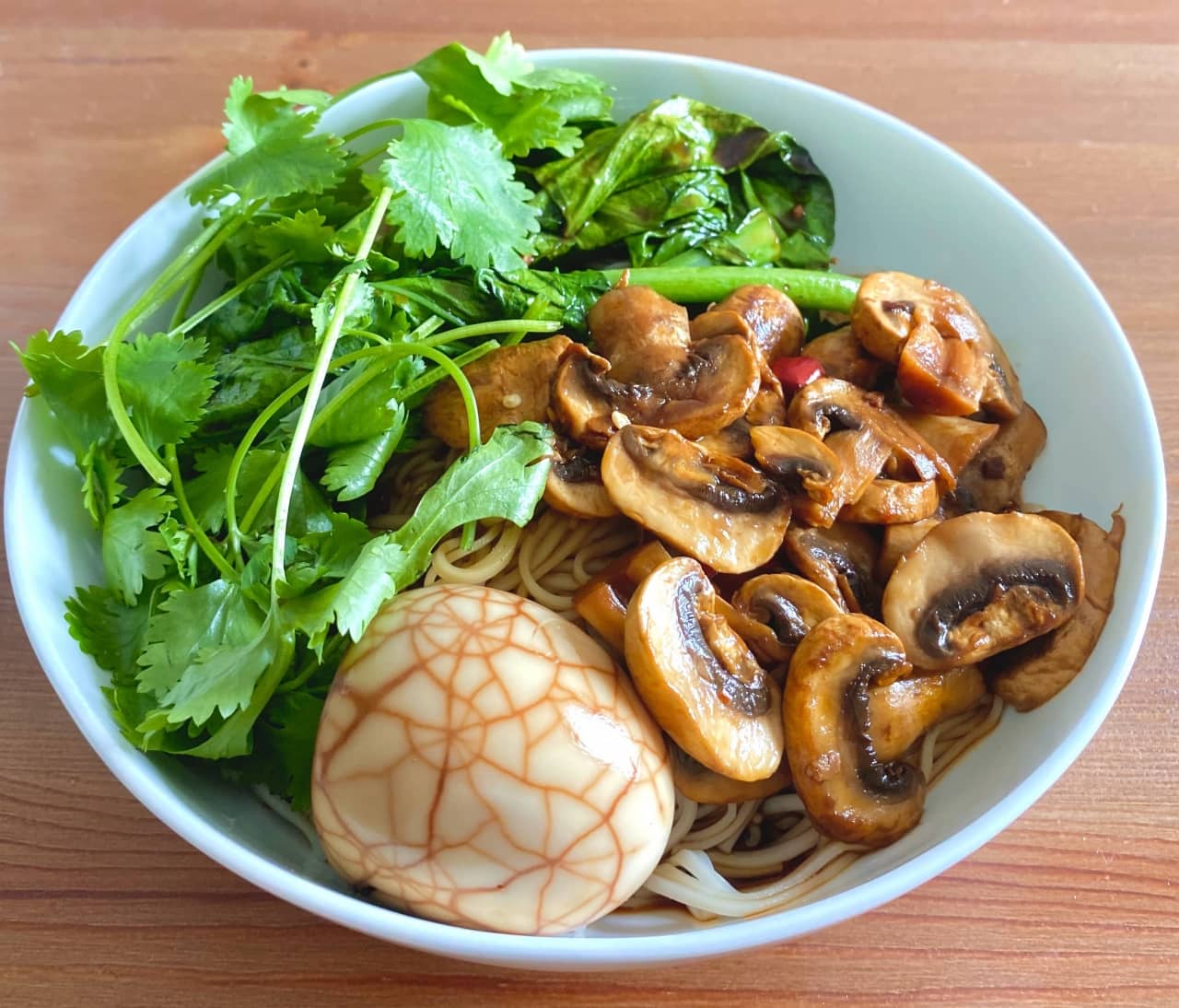 2 servings:

4 tea eggs
150-200g egg noodles
1.5 Tbsp dark soy sauce
2 Tbsp rice wine vinegar
2 bird's eye chilli
1 tsp chilli oil
2/3 tsp ginger ground
1 bunch Chinese broccoli
8-10 white cup mushrooms (sliced)
Some coriander
---
Step 1
Make tea eggs following this link here Marbled tea eggs.
---
Step 2
Heat up 1 cup of the tea eggs cooking liquid in a separate pot. Add mushrooms, chilli, ginger ground and Chinese broccoli. Cook for ~2 minutes.
---
Step 3
Lower the heat to medium, add dark soy sauce, rice wine vinegar and chilli oil. Simmer for another 1 minute.
---
Step 4
Cook noodles according to package instructions. Add the sauce with vegetables. Top with tea eggs and some corriander. Ready to serve.