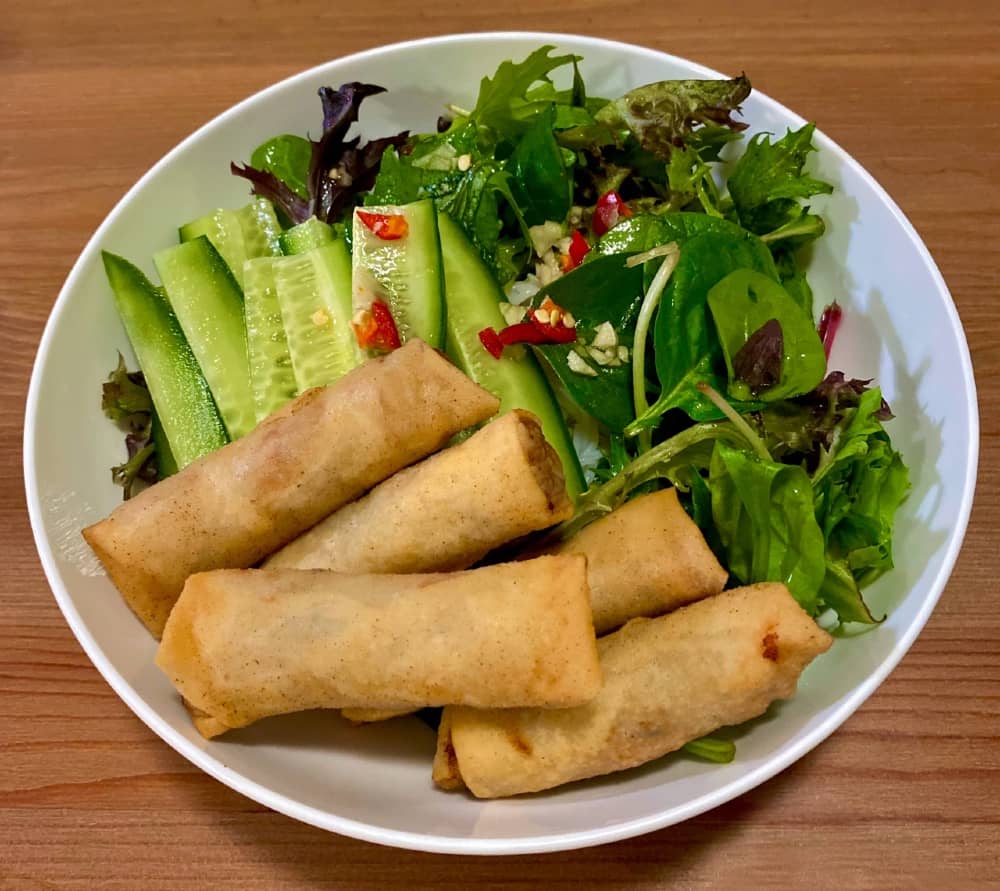 Sauce (4 servings):
Spring roll:

- 1/2 a medium brown onion

- 1/2 tsp black pepper ground

- Spring roll pastry (any size)

Vermicelli noodles
Oil for deep frying
Cucumber and salad mix for serving
---
Step 1
Thinly slice black fungus. Mince brown onion. Shred carrot. In a large bowl, mix together pork mince, black fungus, brown onion, carrot, black pepper and salt. Let marinate for at least 20 minutes.
---
Step 2
Mince garlic and chilli together. In a medium bowl, add the garlic, chilli, and sugar together. Mix well. Set aside for a few minutes before adding water, lemon juice and fish sauce into the mix.
---
Step 3
Boil noodles according to the package instruction (if using dried noodles). Slice cucumber. Set aside.
---
Step 4
Spoon the pork mixture onto each spring roll pastry (1/2 Tbsp - 1 Tbsp depending on the size of the pastry). Roll tightly. Fold the sides in half way through.
---
Step 5
Heat up oil over medium high heat (oil should be at least 2 inches deep). Fry the spring rolls until golden. Spring rolls will float when the meat inside is cooked.
---
Step 6
In a bowl, add noodles then top with cucumber slices and salad mix. Pour in a generous amount of the sauce. Ready to serve with spring rolls.