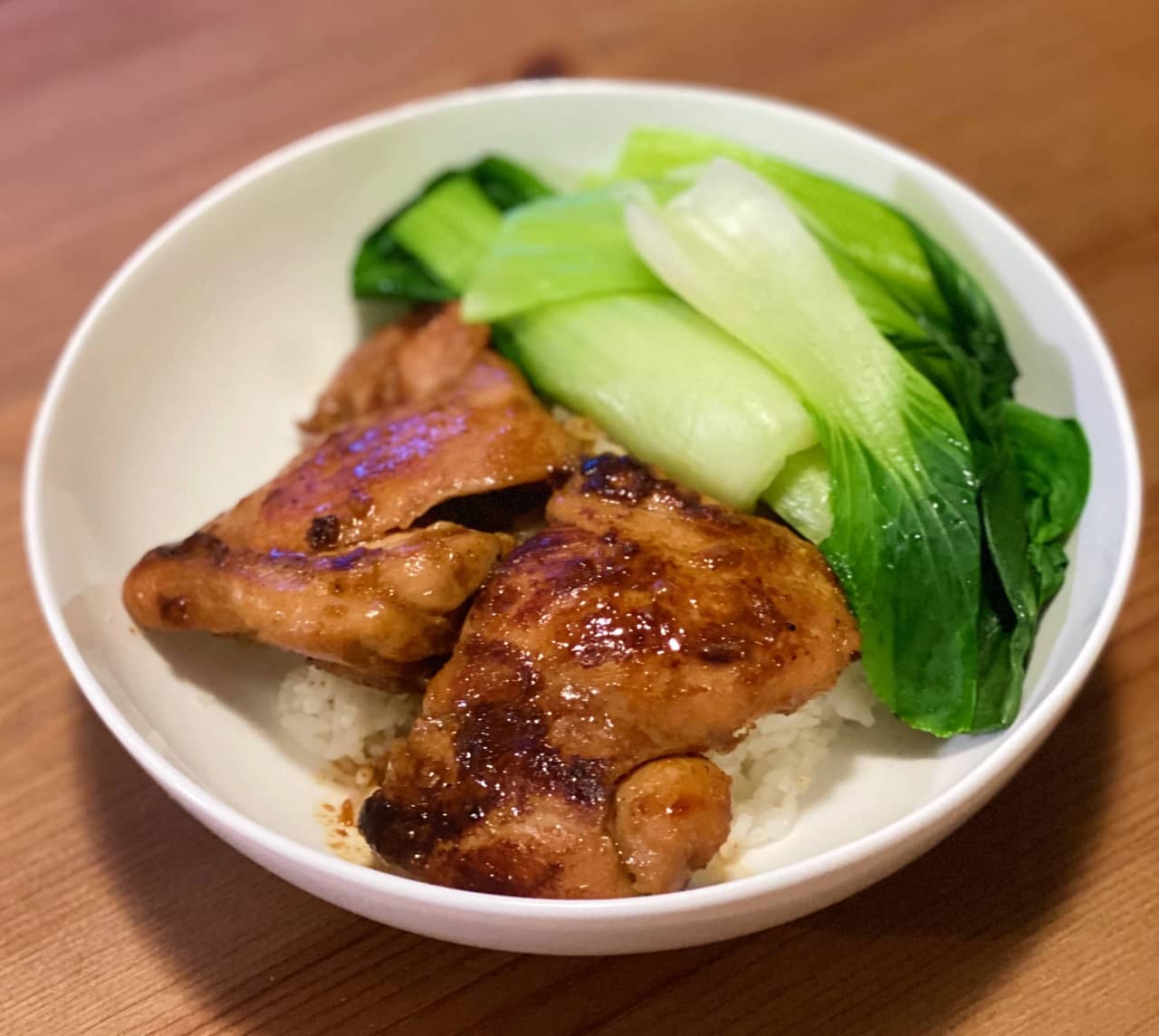 Marinade chicken:

- ~600g chicken thigh fillets

Sauce:

- 1 Tbsp Chinese cooking wine

Cooking:
---
Step 1
Marinate the chicken for at least 20 minutes.
---
Step 2
Heat up a pan over high heat. Add oil. When the oil is hot, add chicken. Cook for 3 minutes on each side.
---
Step 3
Reduce heat to medium. Keep cooking the chicken until it's 90% cooked through (flip occasionally).
---
Step 4
Add the sauce. Keep flipping the chiken and cook for another 3-4 minutes. Ready to serve.