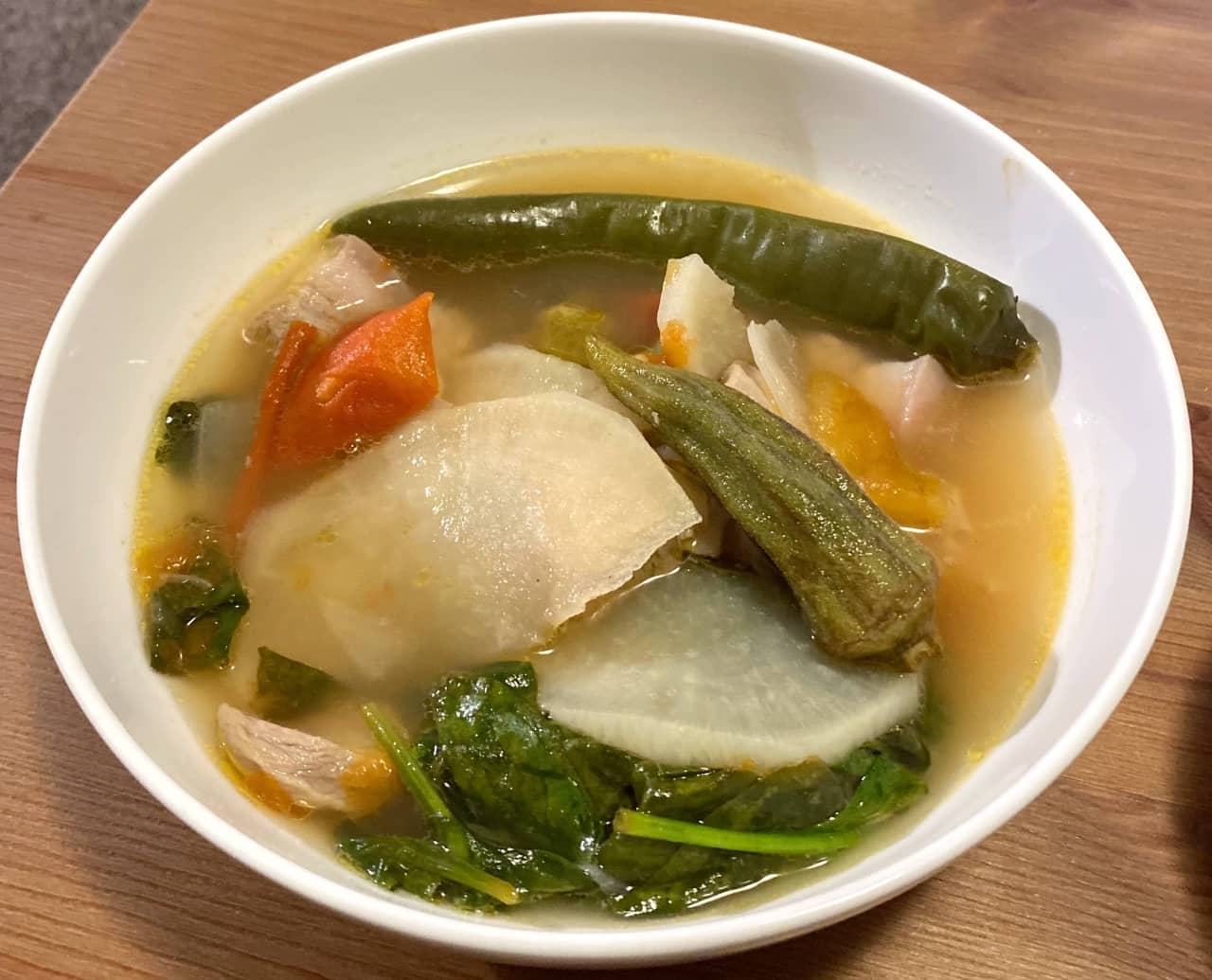 ~600g pork rashers or spare ribs
1 brown onion
2 Tbsp vegetable oil
3 Tbsp fish sauce
3 tomatoes
300g daikon radish
3 long green chillies
1 pack sinigang mix
250g okra
250g spinach (or kang kong)
---
Step 1
Cut tomatoes and onion into wedges. Slice daikon radish into 5mm-thick round slices (or half round). Cut the pork into 1 to 2-inch pieces.
---
Step 2
Heat up a big pot. Add oil, then the onion. When the onion wedges have turned transparent, add the pork. Cook the pork for 2-3 mins or until brown.
---
Step 3
Add 2l of water, fish sauce, the tomatoes and the radish into the pot. Bring to boil then simmer over medium low heat (close lid) for 30 mins.
---
Step 4
Add sinigang mix, long green chillies and okra. Bring to boil. Lower the heat, close lid, simmer for another 10 mins.
---
Step 5
Add spinach (or kang kong) into the pot. Make sure the spinach is submerged in the soup. Turn off heat. Let the heat of the soup cook the spinach for 1-2 mins. Ready to serve.