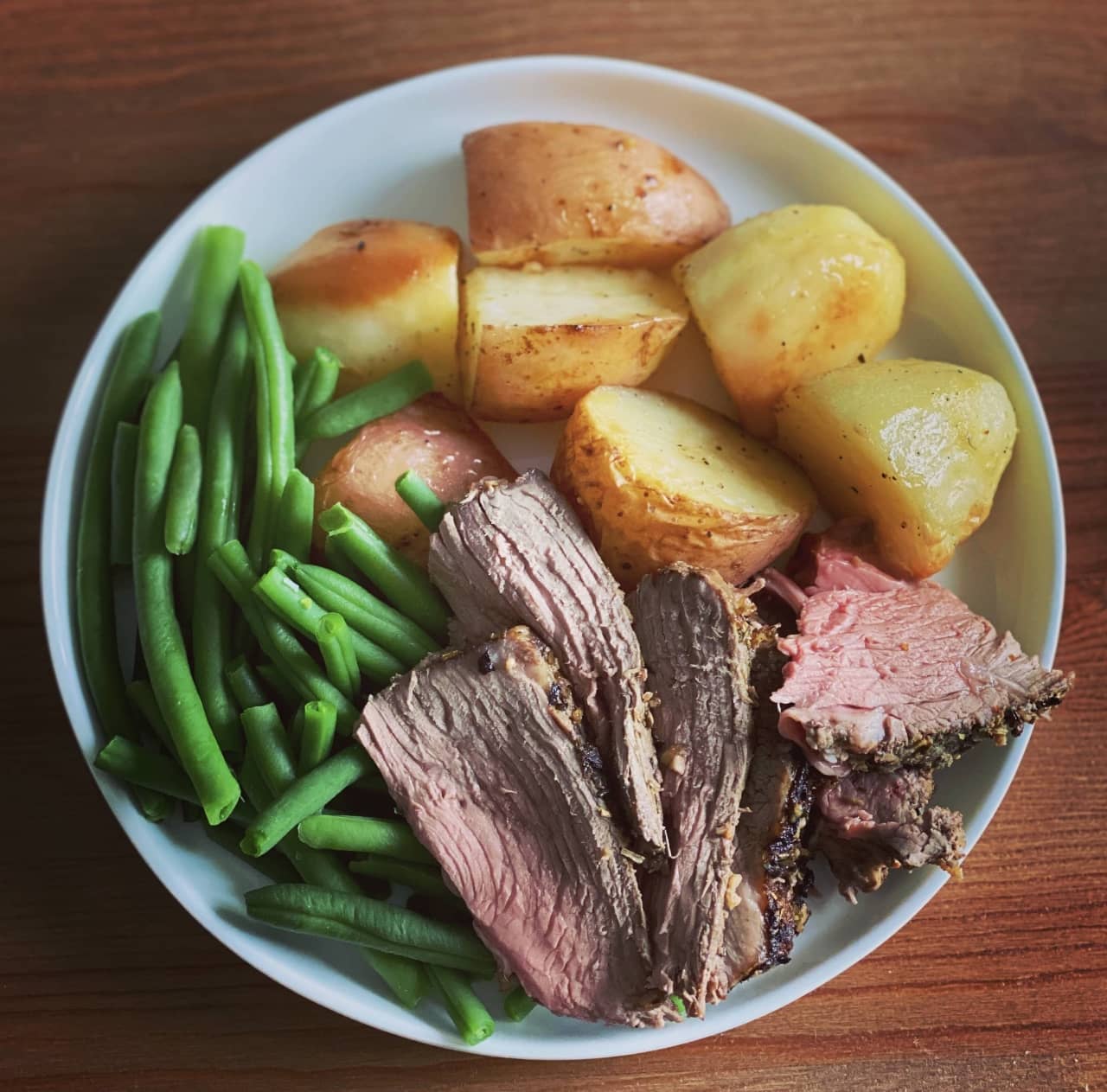 ~1.2kg lamb leg or lamb shoulder
1.5 tsp salt
3/4 Tbsp olive oil
4 tsp dried rosemary (or 1/4 cup fresh)
2.5 Tbsp lemon juice
Grated lemon rind of 1 medium lemon
2 big garlic cloves
1kg red potatoes
1.5 Tbsp duck fat
Some black pepper
Boiled/steamed green beans and gravy to serve
---
Step 1
Mince garlic. Finely chop rosemary (if using fresh). Mix the garlic together with 0.5 tsp salt, olive oil, rosemary, lemon juice and lemon rind.
---
Step 2
Preheat oven to 200C. Use a knife to cut small slits over the surface of the lamb (not too deep). Spread the garlic mixture all over the lamb. Rub and push the mixture into the slits. Roast for 40 mins.
---
Step 3
Cut potatoes into 2-3 inch chunks. No need to peel. Place the potatoes in a pot filled with cold water. Add 0.5 tsp salt. Bring to boil and let boil for 3 mins.
---
Step 4
Drain the potatoes, return to pan and toss over low heat to dry. Add 0.5 tsp salt, some black pepper and duck fat. Toss to coat evenly.
---
Step 5
Add the potatoes around the lamb. Roast for another 35-40 mins. Once done, cover the lamb loosely with foil and rest for 15 mins. Ready to serve with green beans, gravy and some sea salt.