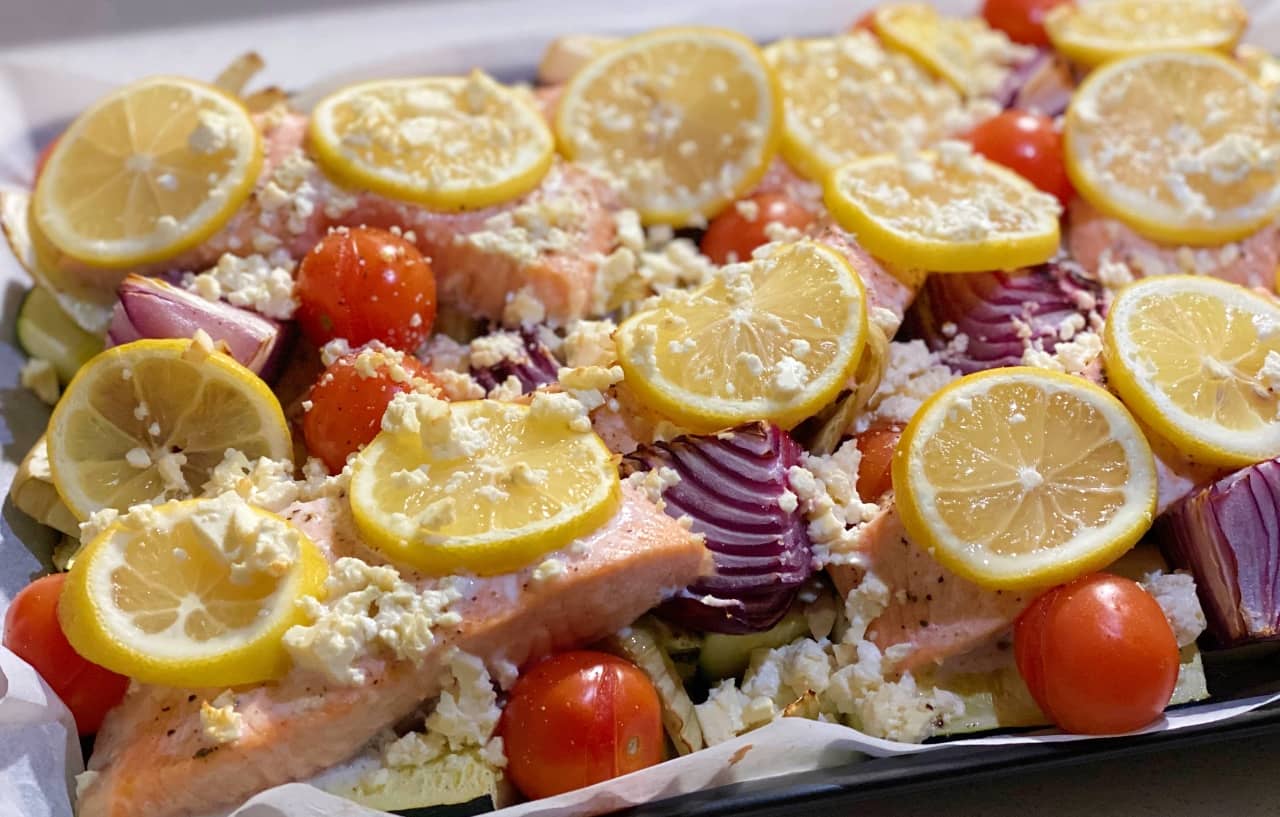 ~600g skinless salmon fillets
4 zucchini
2 small red onions
1 fennel
1/2 tsp dried oregano
3 Tbsp olive oil
250g cherry tomatoes
2 small lemons
100g feta cheese
50g spinach (optional)
Salt and pepper for seasoning
---
Step 1
Preheat the over to 200C fan forced. Thinly slice lemons. Cut zucchini in half lengthways then in half crossways. Cut the onions into quarters. Cut the fennel into 1cm-thick slices.
---
Step 2
In a baking tray, add zucchini, red onions, fennel, dried oregano and 1 Tbsp olive oil. Roast for 25 mins.
---
Step 3
Add the salmon, cherry tomatoes, lemon slices. Season the salmon fillets with salt and pepper. Drizzle 2 Tbsp olive oil over the salmon (some on the vegetables). Crumble the feta cheese over the top.
---
Step 4
Bake for another 15 minutes. Sprinkle spinach to serve (optional).