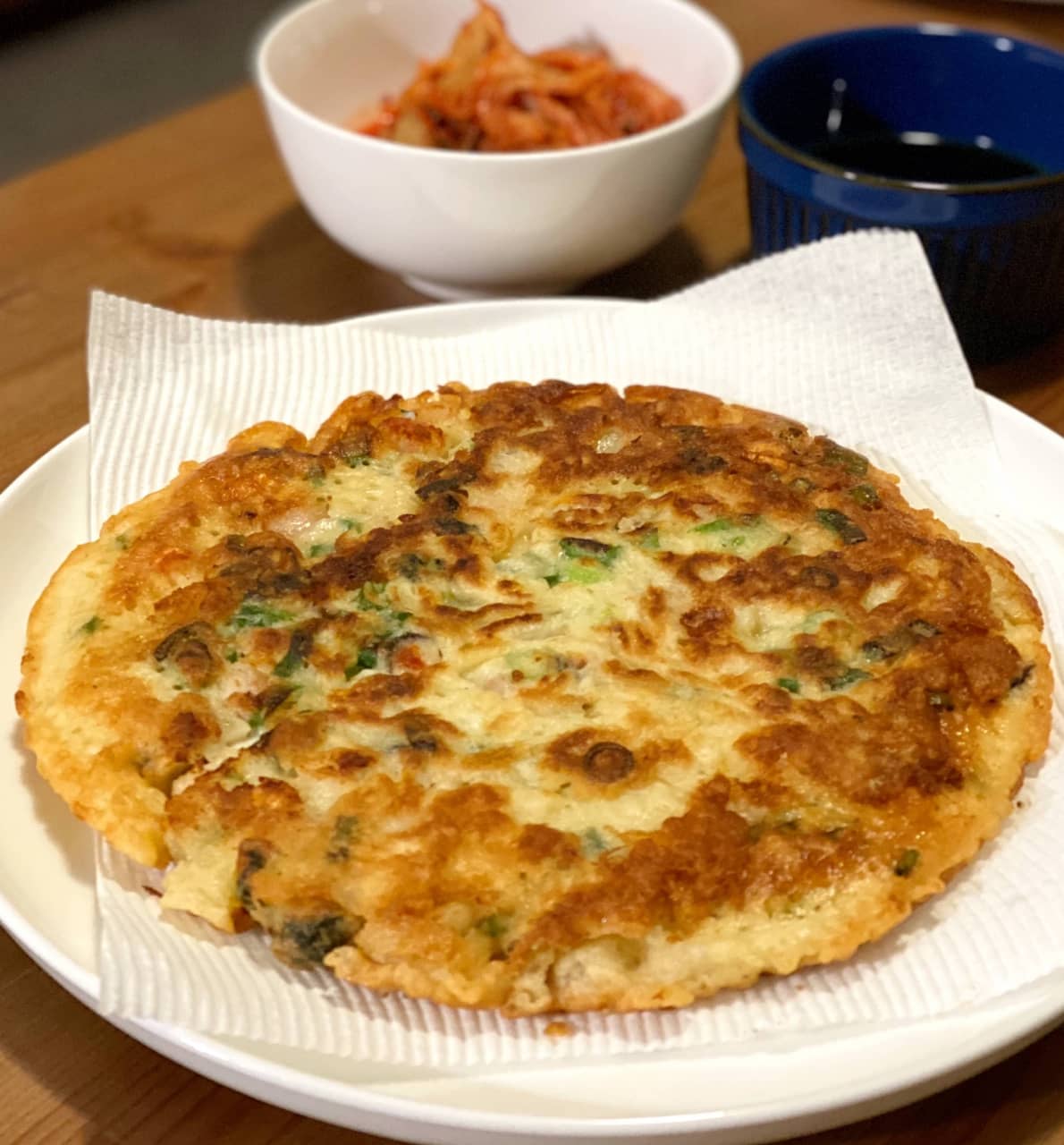 1.5 cup plain flour
1/2 cup rice flour
2 large eggs
1.75 cup sparkling water
1 tsp sesame oil
1.5 tsp salt
1 cup spring onions (thinly sliced)
1.5 cup seafood mix
Vegetable oil for frying
Sauce: 1/4 cup soy sauce + 1/4 cup rice vinegar
---
Step 1
Cut seafood into small pieces (2cm).
---
Step 2
In a large bowl, add plain flour, rice flour, eggs, sparkling water, sesame oil and salt. Whisk until combined.
---
Step 3
Add spring onions and seafood pieces into the batter.
---
Step 4
Heat up a nonstick frying pan over medium high heat, add oil (2-3 Tbsp) and 1 cup of the batter for each pancake. Fry until the pancake is golden brown (roughly 3-4 mins each side). Add more oil if needed. Serve the pancakes with the sauce and some kimchi (optional).