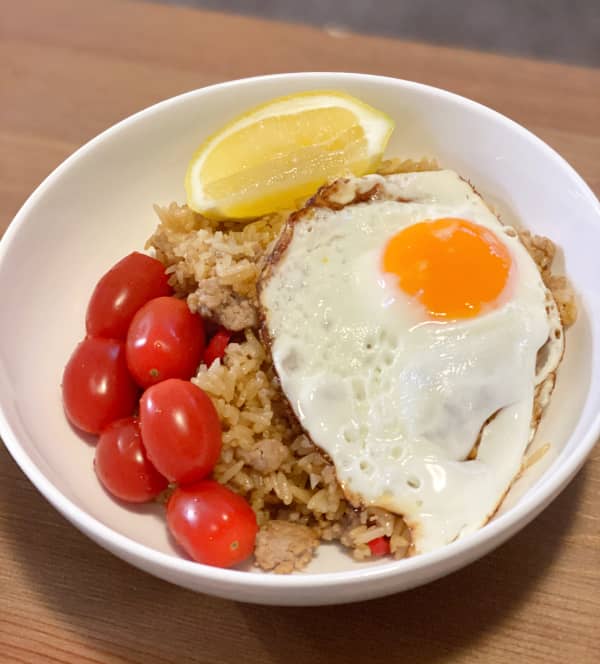 4 servings:

Rice (cooked, 4 cups)
500g minced pork
3/4 Tbsp minced garlic
1 Tbsp finely chopped shallot
2 fresh bird's eye chillies (chopped)
1 lemon
4 eggs
Some cherry tomatoes
2 Tbsp vegetable oil
Seasonings:

- 1/4 tsp ground black pepper

- 3/4 tsp coriander seed ground
---
Step 1
Cook rice, let cool down.
---
Step 2
Heat up a pan. Add oil. Fry garlic and shallot.
---
Step 3
Add the pork to pan. When the pork starts to brown, add 1 Tbsp sweet soy sauce and mix well.
---
Step 4
Add rice into the pan together with the remaining ingredients, except for lemon, eggs, and cherry tomatoes. Mix well and cook for about 5 minutes on medium heat.
---
Step 5
In another pan, make some sunny side up eggs.
---
Step 6
Serve fried rice with eggs, cherry tomatoes and a slice of lemon.