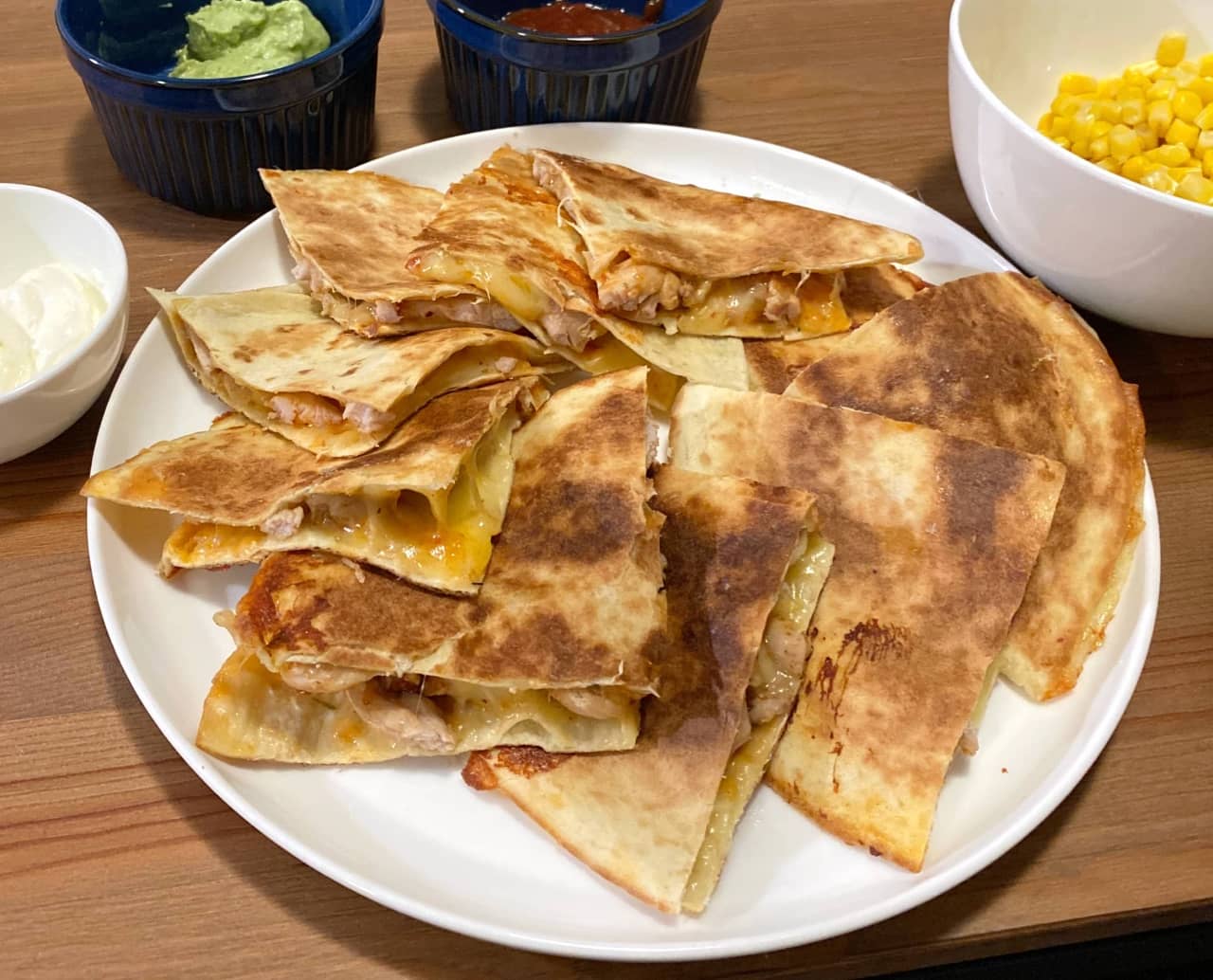 4 servings:

350g chicken breast fillet
8 regular size Old El Paso tortillas
2 cups shredded cheese (cheddar or Mexican blend)
1/3 cup sour cream
1/3 cup guacamole
1/3 cup salsa
1 Tbsp vegetable oil
Cooking spray
35g One Night In Mexico Smokey Chipotle Seasoning
Some cooked sweet corn (optional)
---
Step 1
Cut chicken into bite size pieces. Marinate with the chipotle seasoning. Set aside for 15 minutes.
---
Step 2
Heat up a pan over high heat. Add oil. Reduce heat to medium high. Add the chicken add cook for 10-15 minutes (until cooked through). Take the chicken off heat. Mix with salsa.
---
Step 3
Spray cooking spray to 1 side of a tortilla. Place sprayed side down. Layer with 1/4 cup of the cheese, one-fourth of the chicken and salsa mix, then another 1/4 cup of the cheese on top. Top with another tortilla. Spray the top of that tortilla with cooking spray as well. Repeat the process with the remaining quesadillas.
---
Step 4
Heat up a non stick pan, cook each quesadilla over medium low heat for 3 minutes each side.
---
Step 5
Cut quesadillas into wedges. Serve with sour cream, guacamole, and sweet corn.