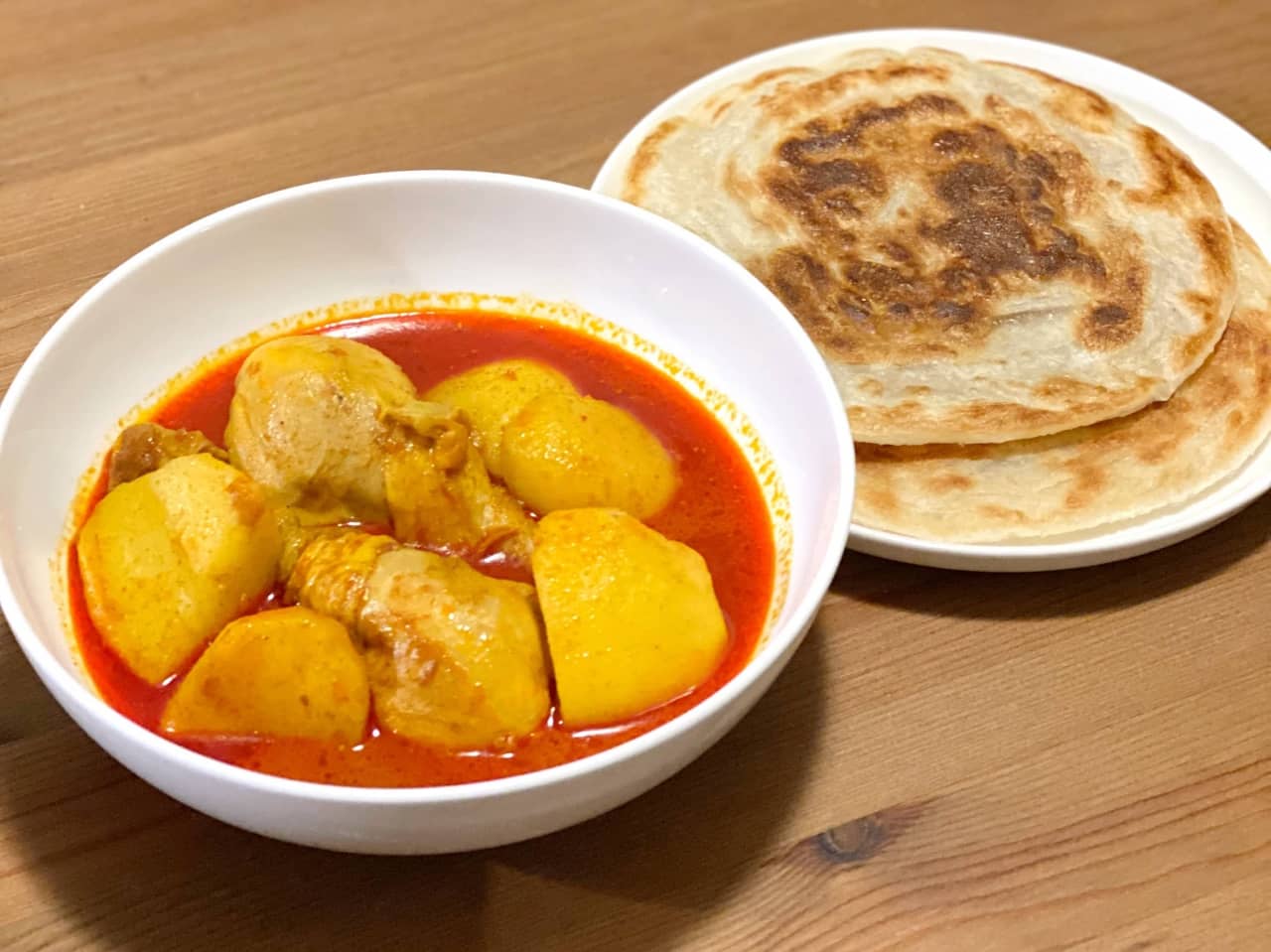 6 servings:

1.5kg chicken drumsticks
1kg potatoes
1 pack A1 curry sauce (230g)
200ml coconut milk
0.5 tsp salt
2.5 Tbsp soy sauce
2 roti for each serving (recommend Spring Home Roti Paratha)
---
Step 1
Peel and cut potatoes into chunks (approx 1.5 - 2 inches).
---
Step 2
In a large pot, heat up 1.25l of water. Add the curry sauce into the pot. Mix well, then add the chicken. Bring to boil then cook over high heat for 15 minutes.
---
Step 3
Add the potatoes into the pot. Bring to boil. Put the lid on. Reduce heat to medium and cook for another 20 minutes.
---
Step 4
Add salt, soy sauce, and coconut milk. Bring to boil. Ready to serve with the roti.