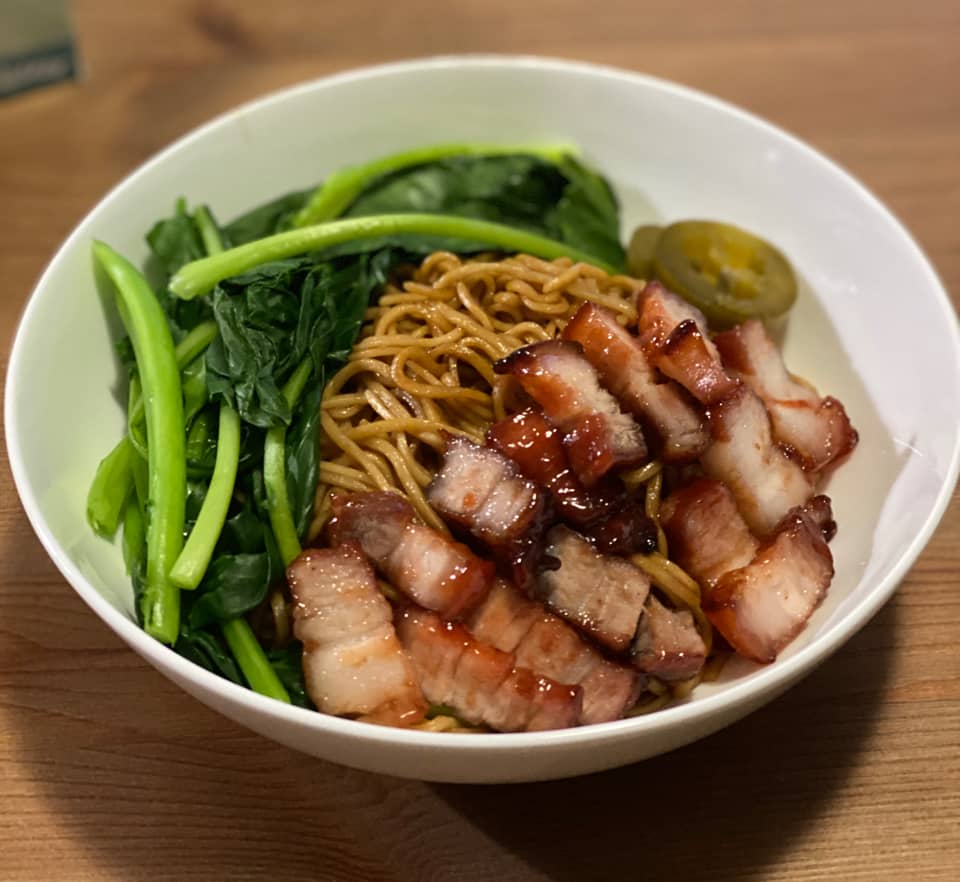 4 servings:

500g pork rasher
Chinese egg noodles
Chinese broccoli OR bok choy
Jalapeno (optional)
Marinade:

- Lee Kum Kee char siu sauce (120g)

Sauce for noodles:

- 3/4 Tbsp dark soy sauce
---
Step 1
Marinate pork with charsiu sauce and oyster sauce for at least 20 mins.
---
Step 2
Bake at 200C/fan for 20 minutes, flip half way.
---
Step 3
Boil the vegetables (roughly 3 minutes).
---
Step 4
Cook the noodles (each brand has its own instruction). Mix thoroughly with the sauce prepared for the noodles.
---
Step 5
Slice the pork. Combine noodles, pork and veggies in a bowl. Top with some jalapeno.