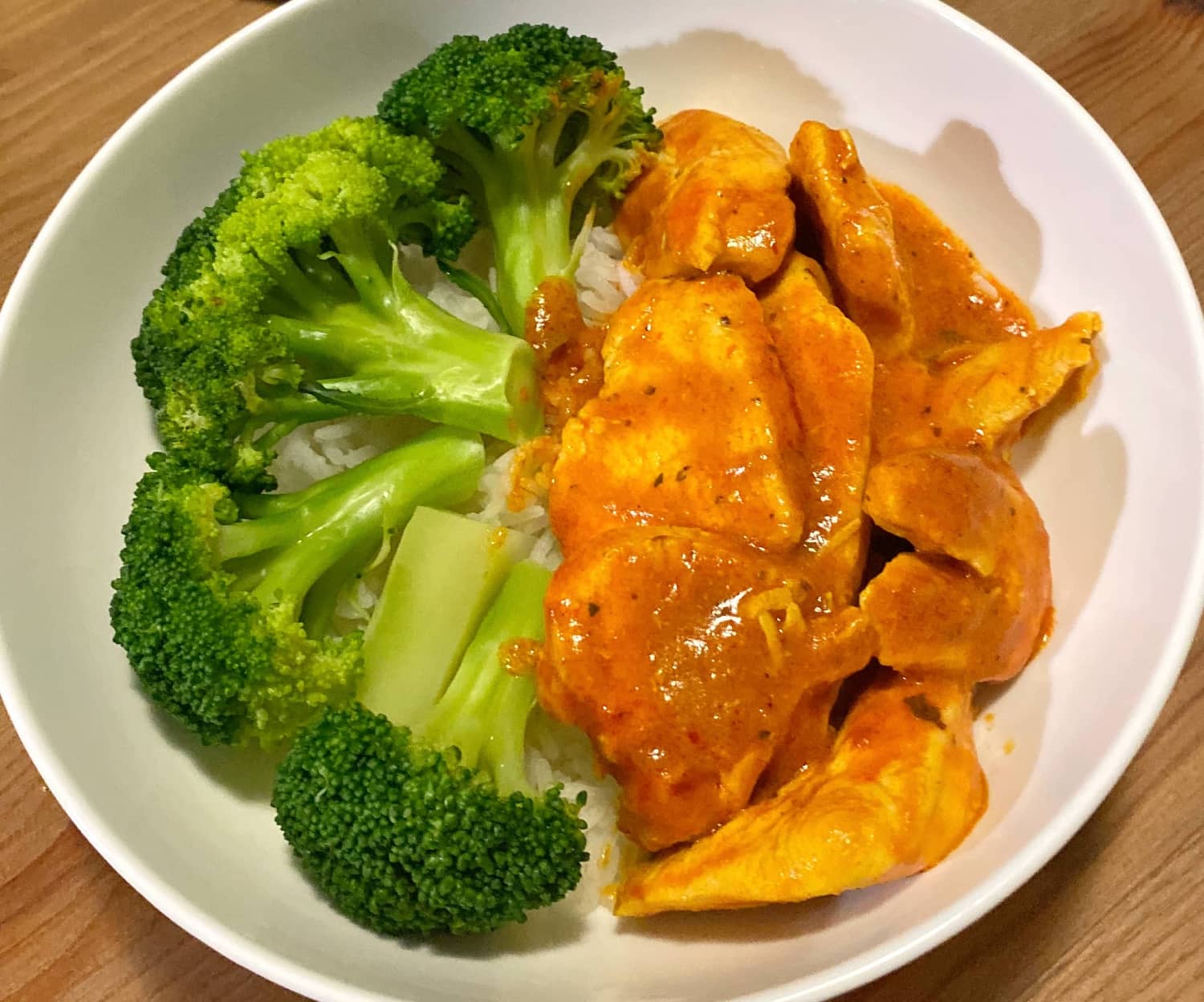 4 servings:

500g chicken breast fillet
250g broccoli
1 jar of Masterfoods Simmer Sauce Butter Chicken (485g)
1 tsp salt
2 Tbsp vegetable oil
---
Step 1
Cut the chicken into 1cm thin pieces. Cut broccoli into florets.
---
Step 2
In a pot, add water and 1/2 tsp salt. Boil the broccoli for 3-4 minutes. Set aside.
---
Step 3
Head up oil in a pan or a skillet over medium high heat. Add chicken. Cook for 5 minutes until the chicken is browned.
---
Step 4
Add the butter chicken sauce and 1/2 tsp salt into the pan (skillet). Mix well. Reduce heat to low and simmer for 20 minutes. Serve on rice together with the broccoli.