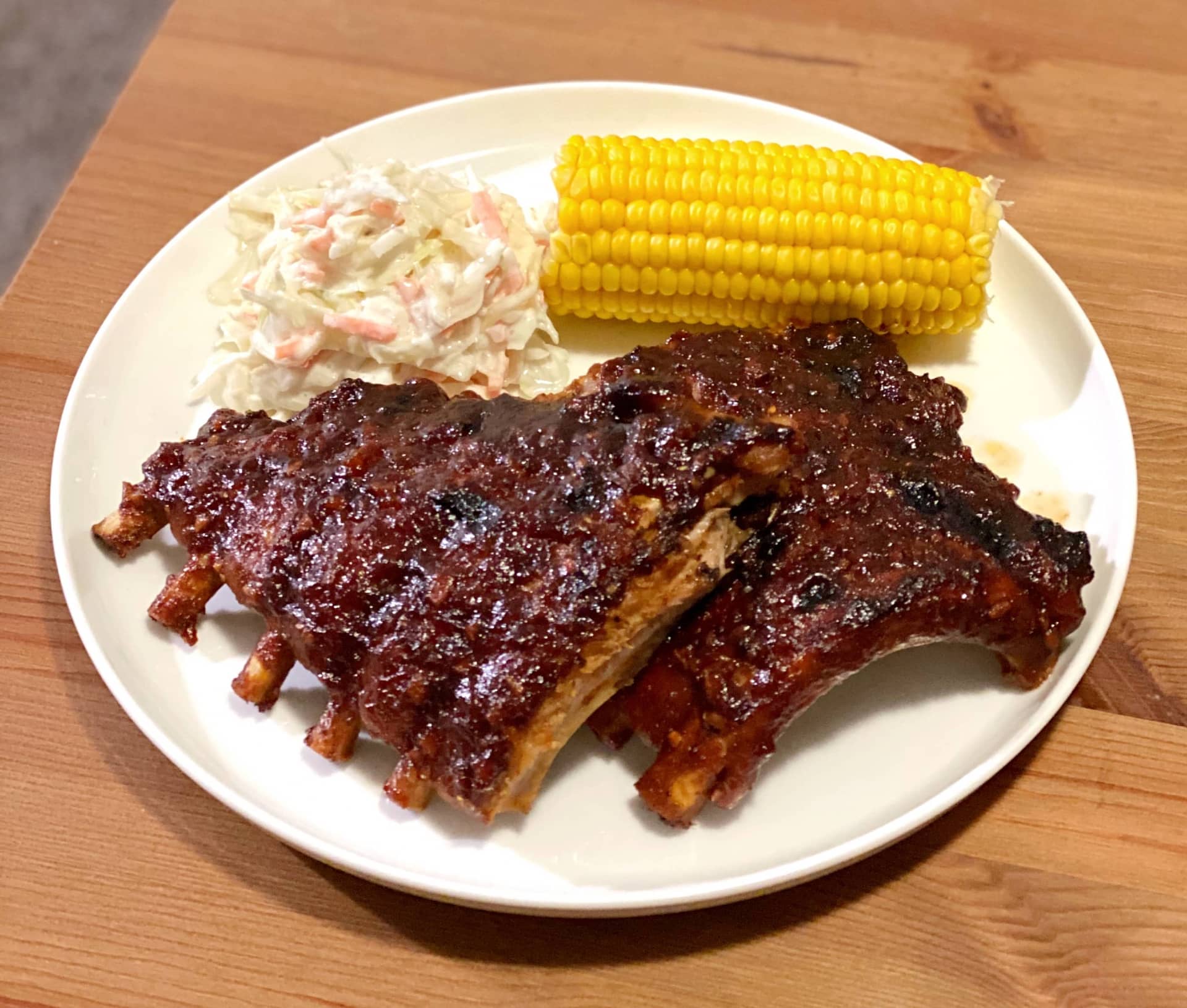 Pork:

- 2kg pork ribs (membrane removed)

Seasoning:

- 2 teaspoons garlic powder

- 2 teaspoons garlic powder

- 1 teaspoon cracked black pepper

- 1 teaspoon chili powder

- 2 tablespoons olive oil

Sauce:

- 2 cups (500ml) smoky barbecue sauce

- 3 tablespoons minced garlic

- 2 tablespoons olive oil

- 1 tablespoon Worcestershire sauce

- 1/2 - 1 tablespoon cayenne pepper
---
Step 1
Preheat oven to 180C. Mix all seasoning ingredients together. Rub the ribs thoroughly with the seasoning (both sides).
---
Step 2
Place the ribs on a baking tray. Cover the tray with foil and bake for 2hrs.
---
Step 3
Mix all the sauce ingredients together in a bowl. Remove the ribs from the oven. Increase oven temperature to 240C. Remove the foil and spread the sauce on the ribs (only the top side).
---
Step 4
Bake the ribs for another 10 minutes.
---
Step 5
Change oven setting to grill or broil. Bake for another 3 minutes. Ready to serve.