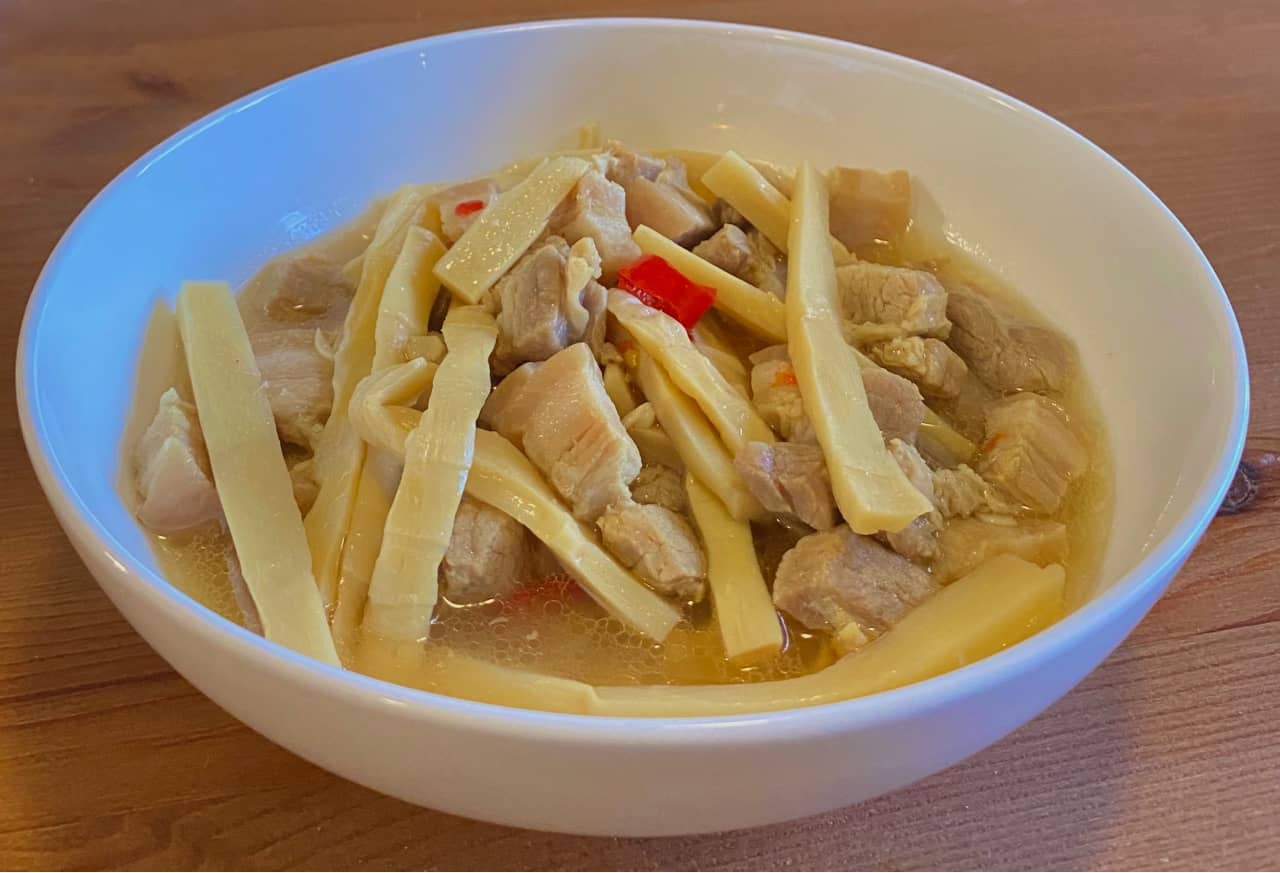 500-600g pork rasher
450g bamboo shoots
2.5 tsp sugar
3 medium garlic cloves
2.5 tsp salt
4 Tbsp fish sauce
Some ground black pepper
2 bird's eye chilli
2 Tbsp vegetable oil
Cooked rice (for serving)
---
Step 1
Mince garlic. Cut chilli into small pieces. Slice pork into 0.5-1cm slices. In a bowl, marinate the pork with chilli, black pepper, fish sauce, salt (1.5 tsp), sugar and half of the garlic.
---
Step 2
Cut bamboo shoots into short stripes. Heat up 1 Tbsp oil in a pan over high heat. Add the remaining garlic, bamboo shoots and 1 tsp salt. Stir fry for about 5 minutes. Set aside.
---
Step 3
Heat up 1Tbsp oil in a pot over high heat, add the meat to brown. Once browned, mix in the bamboo shoots. Constantly mix and cook for 2 minutes. Reduce heat to medium high, add 1L of water into the pot, cook over high heat for 20 minutes.
---
Step 4
Reduce heat to medium low, close lid, simmer for another 40 minutes. Stir occasionally. Adjust the saltiness to taste by adding more water or salt. Ready to serve on rice.