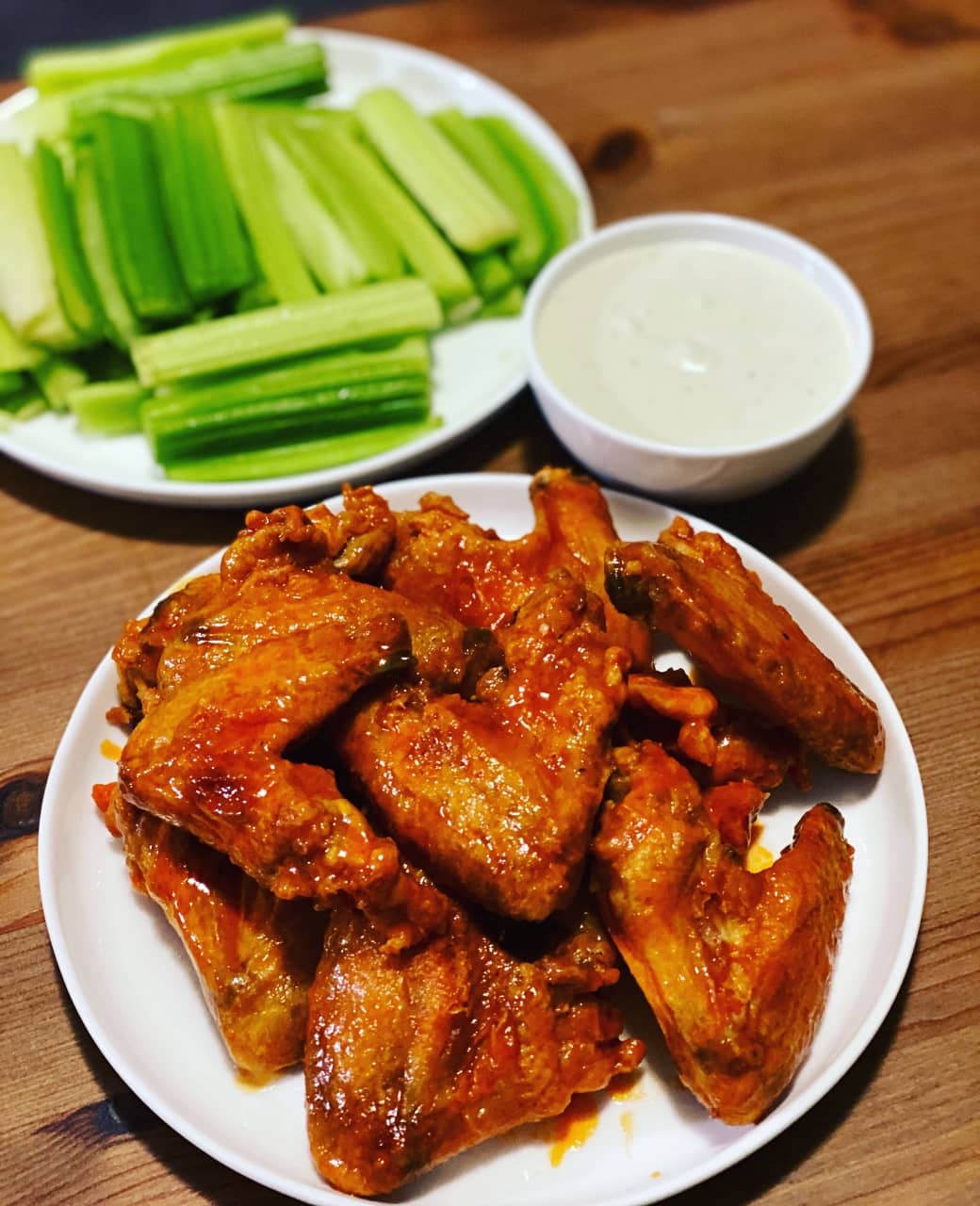 Chicken:
Sauce:

- 125ml Frank's Hot Sauce

Cheese dip:
Serve:
---
Step 1
Preheat oven to 120C. Pat dry the wings with paper towel. Toss evenly with salt and baking powder.
---
Step 2
Spray a baking rack with oil. Bake the chicken on the bottom shelf of the oven for 30 mins.
---
Step 3
Increase the temperature to 220C. Move the rack with the chicken to bake on the top shelf for 40 mins.
---
Step 4
Melt butter. Mix all the sauce ingredients together in a bowl.
---
Step 5
In another bowl. Smash blue cheese and sour cream together until smooth. Add the remaining cheese dip ingredients. Mix well.
---
Step 6
When the chicken is done. Toss with the hot sauce. Ready to serve.