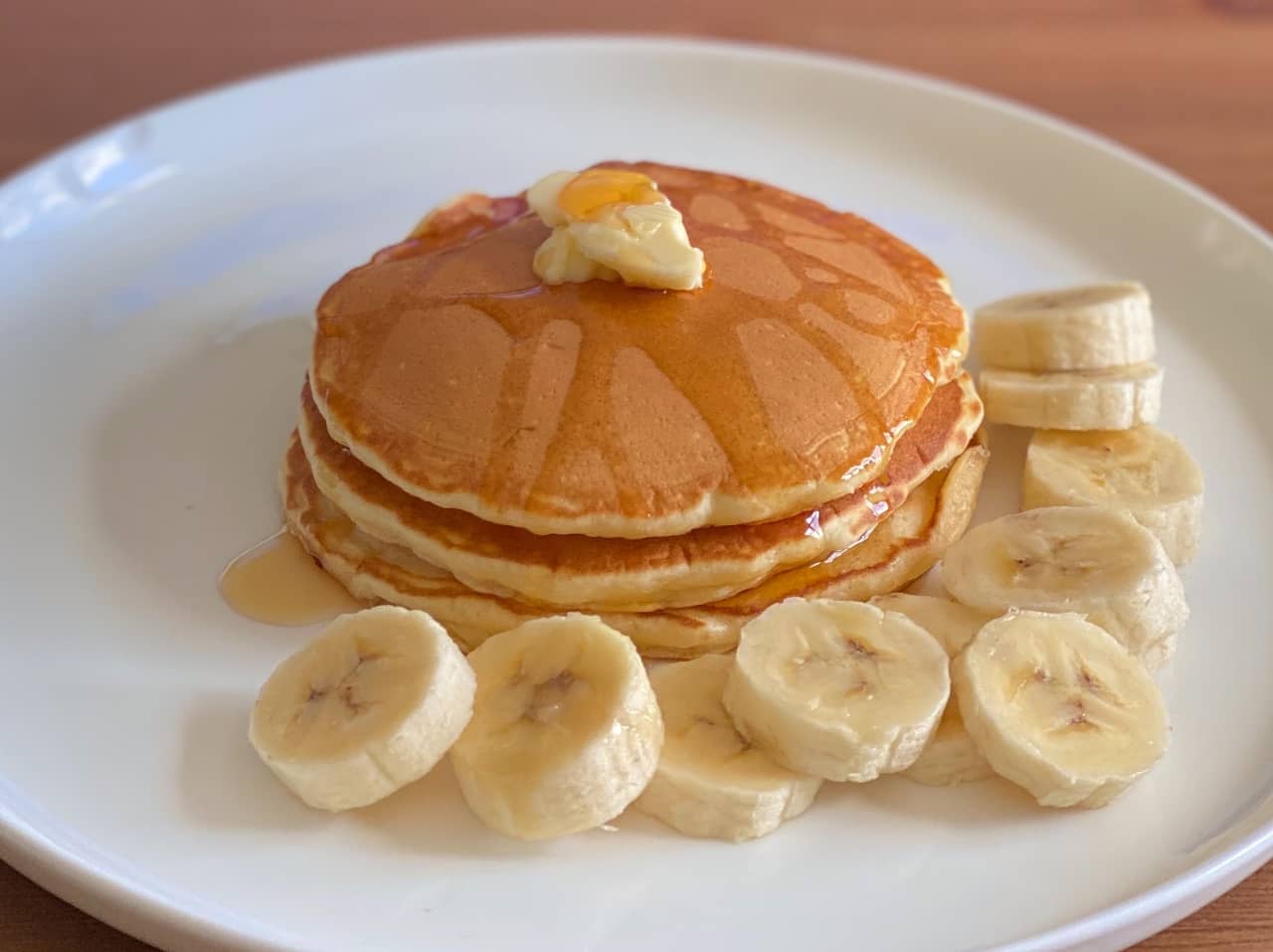 ~ 6 small pancakes:

1/2 cup milk
1/4 cup sour cream or greek yoghurt
1/8 cup white sugar
1 large egg
1/2 tsp vanilla extract
3/4 cup plain flour
1 tsp baking powder
1/2 tsp salt
Butter for frying
Maple syrup for serving
Strawberries and bananas (optional)
---
Step 1
Whisk milk, sour cream (or yoghurt), sugar, egg, and vanilla extract together in a bowl. Don't over whisk it. It's ok for the mixture to be lumpy.
---
Step 2
Add flour, baking powder, and salt. Mix well but don't over mix it.
---
Step 3
Heat up a non-stick pan (over medium high heat) until hot. Add butter. Make sure the melted butter covers the whole area of the pan. Wipe the butter off with a paper towel. Lower the heat to medium.
---
Step 4
Drop the batter into the pan (1/4 cup of batter for each pancake). Cook for roughly 45s - 1min each side.
---
Step 5
Serve pancakes with butter, maple syrup, strawberries and bananas.