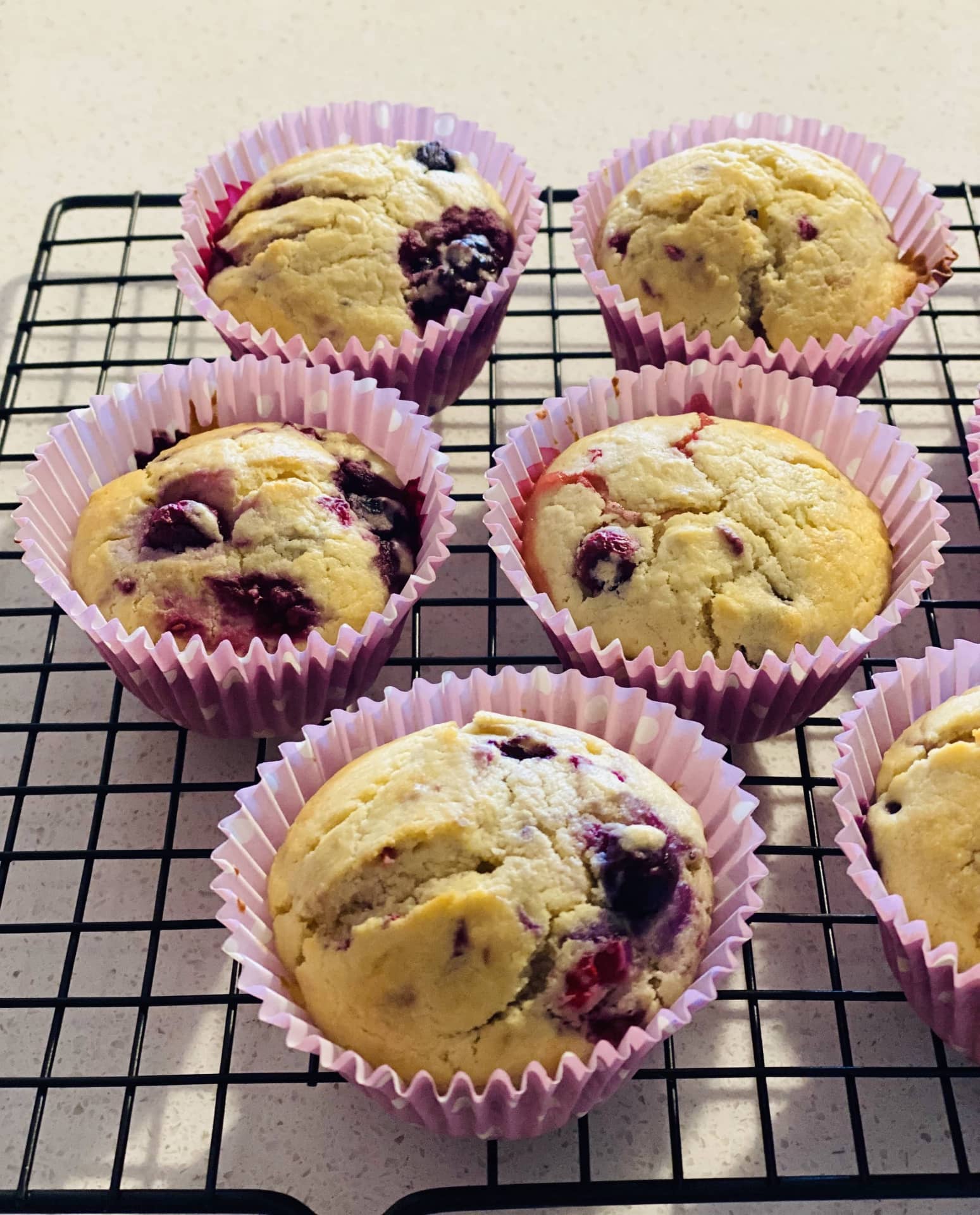 12 small muffins:

75g butter (softened)
180g ricotta cheese
1/2 cup caster sugar
1 tsp vanilla extract
2 eggs
1.5 cup self-raising flour
1/3 cup milk
150g mixed berries
---
Step 1
Preheat oven to 180C. Line a 12-muffin pan (1/3 cup capacity) with muffin/cupcake paper cases.
---
Step 2
In a big bowl, whisk sugar, vanilla extract and ricotta cheese together. Add melted butter and whisk until creamy. Add eggs (1 at a time), beat well.
---
Step 3
Sift flour over the mixture. Add milk. Fold in. Then add berries and fold in.
---
Step 4
Spoon the mixture into the paper cases. Bake for 20 minutes (30 minutes if using frozen berries).
---
Step 5
After taking out of the oven, stand the muffins in pan for a few minutes then cool on a wire rack. Ready to serve.